California Sport Design in San Jose, CA, specializes in custom PE uniforms and activewear. You can choose any style, fabric, and branding, and we create the art for you. Our designs come with great images and look perfect for teamwork events. Customize your team's uniforms with our creative and unique designs. We can customize any PE uniforms, from t-shirts, shirts, sweatshirts, sweatpants, gym bags and reversible t-shirts.
Our custom PE uniforms are affordable, fitting the budget of any school's physical education department. We work with you to ensure quality service and full satisfaction with our products. Give your team a boost and the confidence it needs with tailored team logos and more.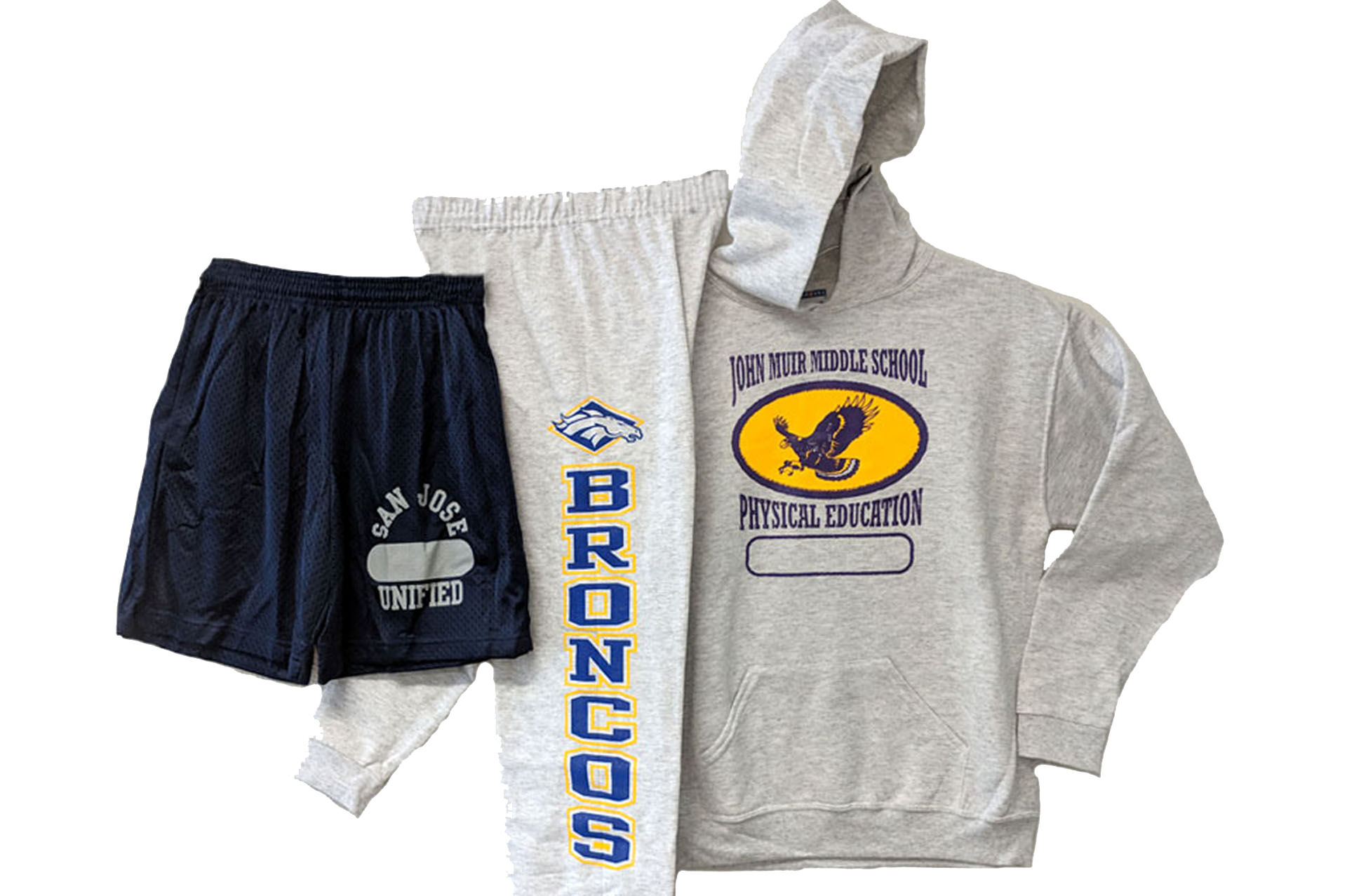 We specialize in Physical Education clothing and offer special money saving programs for schools.
We can guide you through the ordering process from art to delivery. We provide custom PE uniforms for hundreds of schools, giving us the competitive edge and experience to make the process as simple as possible.
Just ask us for more information.
408-559-1888
50/50, cotton or polyester style t-shirts. Major brands to choose from. We can design the art for you.
Learn More
Youth and adult Sweatpants for physical education programs. We can design your artwork for you.
Learn More
Hooded sweatshirts, crew sweatshirts. Youth and adult PE sweatshirts with custom artwork.
Learn More
Many different style shorts. 6, 7 or 9 inch youth and adult shorts. Open mesh or closed mesh shorts. Ask us for details.
Learn More
Physical Education for Schools
We have been in business for over 35 years and serve hundreds of schools and companies throughout California.
We have an experienced production team with an excellent record for a professional print quality.
Contact us for PE information and special programs for schools.