Support your school or team with our custom school spirit wear. California Sport Design makes designing your school apparel and expressing your creativity affordable and easy. Add your school's logo to T-shirts, jackets, hoodies, bags, hats, and much more. Our products offer great ways to show off, stand out, and show support for your favorite team during school events. Wear your school's colors and logo everywhere you go, and show your school spirit and enthusiasm.
We custom-make all our products with you in mind. We bring your design ideas to life and match your precise needs. Our custom school spirit wear is the perfect way to showcase your design talent and share your unique clothing style while supporting a cause.
We offer many design possibilities that are sure to fit any of your needs. Our high-quality products from top brands aren't just stylish; they also add uniqueness to your wardrobe. We can print and embroider any style design you want.
If you're unsure of the design, our experienced and professional art team can help with your design creation. We work with you from the beginning to ensure you're getting exactly what you envisioned.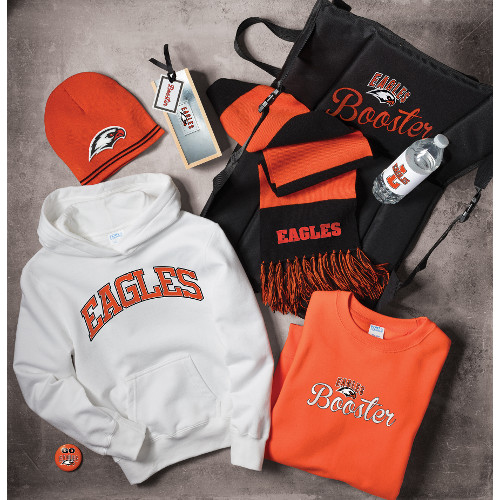 We have a ton of different brands and styles to choose from. Below are just a few options. Call us and we can quickly guide you through the ordering process.
408-559-1888
We at California Sport Design in San Jose, CA, can guarantee you'll be fully satisfied with our custom school spirit wear. We are dedicated to bringing you the best customer experience and enthusiastic about our work. We love designing and bringing your ideas to life! Contact us today to learn more and explore the possibilities!
Next Steps...
Product: Find the product you like. If you need help just ask us. Products
Artwork: Find art you want to use. If you already have art or an idea simply email us.

[email protected]

Contact Us: Simply contact us and we'll give you a quote. 408-559-1888
If you have need any help finding a product you like let us know and we will gladly help you.